Vietnam Tour Package – Travel Tips & Tricks For Your Next Vietnam Trip
The capital of Vietnam, Hanoi was voted as the city of peace. But life as it is, there are bad and dishonest people everywhere in the world and Vietnam make no difference in this point. If you are going on a Vietnam tour package for a holiday, below are some travel tips and tricks which you may find it useful for your holiday.
Here are some travel tips and tricks on a Vietnam tour package
1. Check the price before eating and drinking on streets or at local restaurants where there are no menu for you to see. They may charge you higher if you do not ask the cost.
2. Make sure to ask whether the cost is in dollar or in Vietnamese dong. Some bad people may say in Dong and when you pay, they will ask for dollar. It is big difference.
3. Hotel accommodation – be sure to ask whether price is on a per room basis or a per person basis.
4. Avoid taking cyclo rides after dark. When taking cyclo ride, you have to double confirm the cost, whether it is in Dong or Dollar to go from one place to another.
5. Food and drinks - Do not drink tap water in Vietnam. The tap water inside the hotels can only be used to clean your teeth, but not to drink. Normally, they use filter machines to convert tap water into drinking water. If you want to sample some delicious street food, patronise one which is busy with a high turnover, this is for hygiene's sake.
6. Valuable things like your passport, money – Passport and money must be kept safe when going to Dong Xuan market or on your trip to Ngoc Son temple. There are pick-pockets here.
7. Walking and sitting on benches around Hoan Kiem Lake at night time will definitely give you a wonderful time on your vacation to Hanoi. Beware that some locals and attractive ladies may try to strike a conversation with you and offer a massage service or invite you for a drink at some bars, do not accept or trouble may be brewing.
8. Street vendors - There are many street vendors in Hanoi Ho Chi Ming cities. They sell different kind of things and gifts. You can bargain and buy. Sometimes the vendors invite you to carry the baskets for beautiful photos. In the end, they will ask you for a dollar as payment.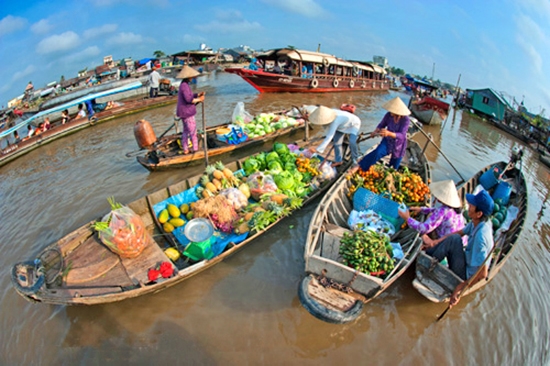 9. Always carry some small notes of dollars or Vietnamese Dong - Do not give a big note of dollar or Vietnamese Dong to the street vendors. Some bad ones may run away and you cannot remember who they are. They all look the same to you. Sometimes they give back the change with so many small notes in many zero numbers to make you confused.
Hopefully, the above travel tips and tricks will make you more aware and be prepared for your Vietnam tour package.