Song Saa Private Island – Information & Recreation Activities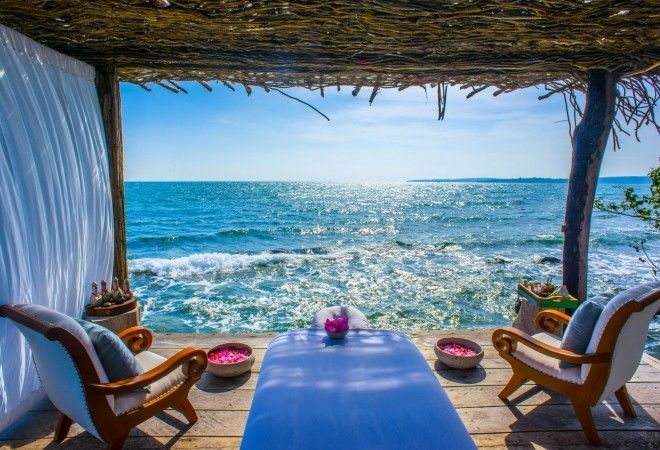 Song Saa Private Island Resort Information
Perched on two pristine islands connected by a footbridge situated on Cambodia's largely untouched Koh Rong archipelago, Song Saa Private Island is perfect for honeymooners and nature-lovers seeking an intriguing blend of island paradise exclusivity and sustainable eco-tourism. lies secluded in this magnificent seascape, just 35 minutes by boat from the port of Sihanoukville.
In this private intimate setting, you will lose yourself in the natural world. No intrusions. No work. There is absolutely nothing to do but play and enjoy.
Song Saa Private Island is as seductive as the name implies. It is a very intimate holiday resort with luxurious and fanciful food for everyone to enjoy. But above all think harmony – with all the elements of nature that make this place so special.
The resort features luxury Over-Water, Jungle and Ocean-View villas built with sustainable materials and with the deepest respect for the natural environment.
At the resort's heart is a world-class restaurant and lounge, spectacularly positioned just off the island's shoreline and surrounded by sea. A short stroll on the boardwalk will leave you perfectly positioned to take in dramatic sunsets, seascapes and starry nights.
Accommodation
Song Saa's 27 luxurious sea-view villas take after the charm of local fishing villages. Use of sustainable materials helps the intimate resort blend seamlessly into its serene and rustic surroundings. No matter where your villa is, you can enjoy sweeping views of sunrise and stunning sunsets over your private swimming pool.
Other features include:
large infinity edge swimming pool
spa and wellness sanctuaries positioned in the rainforest and along the shore
yoga and meditation centre on the shoreline, ideal for yoga at sunrise
water-sports such as Scuba diving, kayaking, snorkelling, and boating
fascinating ecological program to experience the area's flora and fauna
an exclusive island boutique featuring designer labels from around the world, luxury body care products, and local art works.
Activities
Go snorkelling among Song Saa's Private Island vibrant house reefs under the guidance of your very own marine biologist, wander into its unmatched virgin rainforest and mangroves, or just soak up the sun on the sandy white beaches on this sexy piece of paradise. Quality indulgence can also be sought at the spa, set to the sound of nature, in the midst of the rainforest.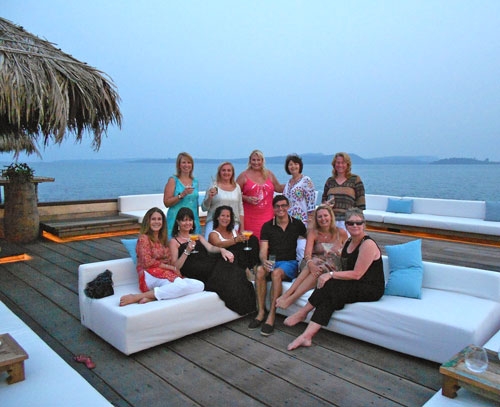 Wake up and meditate to the rising sun at the yoga centre on the eastern shore, and unwind in the evenings on the Champagne sunset cruise. Tuck in to sumptuous fare at the overwater restaurant with full view of the Song Saa Private Islands' glittering night skies. The easy access to more than 20 other deserted islands nearby promises guests with a bounty of adventure and close encounters with the flora and fauna of this haven.