Croatia Tour Package – Why Travel With Prime Travel?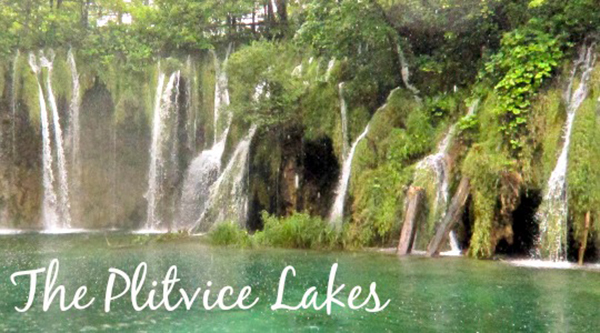 Prime Travel & Tour have vast expertise and experiences in travel management and they have helped numerous clients to enjoy the benefit of fulfilling their travel requirements all these years. With a newly created Croatia tour package to offer, which is affordable and yet filled with exciting and interesting places to visit, it is not a surprise that travelling to Croatia with Prime Travel have received so much response and encouragement from their customers.
Croatia is an excellent introduction to the Balkan countries with its tourist-friendly cities, regional influences, and proximity to destinations in other countries.
Croatia, touted as a unique destination in the world tourism scene is a country with a glorious 1778km-long coast and a staggering 1185 islands.
With almost 1,200 islands, azure waters and picturesque villages rich in history, Croatia is drawing more and more travellers to its shores. Since its re-emergence as a world tourist spot, many travel agencies around the world have developed numerous kinds of Croatia tour packages to entice tourists to this beautiful country.
What to do and see on Croatia Tour Package
1. Natural Beauty
Croatia's coastal landscape, mountains and valleys, and national parks like the Plitvice National Park imbed themselves in visitors' memories. Driving through Croatia - for example, along the Adriatic Highway - provides views of towns built on slopes, bays of blue water, and craggy cliffs. Explore Croatia via car, bus, or organized tour to most easily enjoy Croatia's natural beauty.
2. Croatian Food
Many restaurants serve slow food - that is, food that is prepared in a home-cooked manner with attention to the quality and flavours of the dish. Croatian national cuisine is a draw as well. Seafood dishes, dishes inspired by the flavours of Italy, and cuisine that takes a cue from neighbouring Slavic countries are on menus throughout Croatia.
When you visit Croatia, be sure to enjoy the local culture. Hear traditional klapasingers in Split, buy Croatian embroidery in Dubrovnik, or visit a market in Zagreb. Enjoy a holiday or festival on one of Croatia's islands, or visit Croatia during Easter or Christmas to celebrate with the locals.
4. Croatia's Weather
Along the coast, the weather in Croatia stays warm much longer than it does inland. Even in springtime, when much of the rest of Eastern Europe is still chilly, Croatia's coastal weather is comfortable. During the summer, the weather heats up, which means that sunbathing, swimming, and water sports are popular and resorts fill up with beach-loving vacationers.
5. Roman Architecture
Countries like Italy and Turkey are famous for their Roman architectural wonders, but did you know that Croatia is also home to Roman temples, amphitheatres, palaces, and other structures? Croatia's Roman architecture is well preserved in cities like Split and Pula.
6. Dubrovnik
Dubrovnik is Croatia's top destination. This walled city sees the most action during the summer months, but it is equally pleasant in spring or fall when the tourist season has eased. Walk the city walls for spectacular views, explore fortresses, palaces, and churches, and relax on the beach, in a pub, or in a cafe.
7. Wine and Spirits
Locally made wine is on menus throughout Croatia. Teran wine, produced in the iron-rich soil of Istria, is one variety you might try, but other wines with unique characteristics can be sampled when you visit. The spirits of Croatia include maraschino, a liquer made from cherries that is produced in Zadar.
8. Croatia's Regions
Croatia's regions offer diversity in culture, food, history, and terrain. Istria takes pride in its Italian influences, while Dalmatia's islands and coastal cities attract sun-seeking travellers from all over. Inland regions have their own traditions and heritage, too, and it's worth knowing a little about what makes each region unique.
Hope this information is useful for you.