Exciting Adventure Packages To Boracay From Singapore
Boracay Island is well known for its beautiful blue beaches and white powder sands. With this picturesque scenery waiting, who doesn't want to visit Boracay from Singapore? If you are planning to visit this amazing island in the Philippines, there's more to what your eyes can see. There are endless of thrilling activities and adventures that await you in Boracay. Tourists can enjoy different land and marine activities, relaxation sprees, air adventures, and of course water sports.
If you are up for a great adventure, here is a list of the most highly recommended activities and adventure packages to Boracay from Singapore that would make you trip an exciting and memorable one. Be sure to enquire your travel agency regarding the activities included in the packages to avoid any hassle when you get on the island. Once you visited Boracay, you will definitely want to come back.
Cliff Jumping
Looking for an unforgettable and thrilling activity? Cliff jumping is surely a perfect option for you. This is an exciting adventure that has been enjoyed for many years by both local and international tourists. Ariel's Point is a popular spot to experience this nerve-wracking activity. There are three diving planks that tourists can try at Ariel's Point such as the 5-metre high for beginners, 8-metre high for intermediate, and the most popular one - the 15-metre dive for real thrill seekers. Be sure to capture this memorable experience with your camera! However, if you are scared to jump the highest platform, don't force yourself and just do the simplest.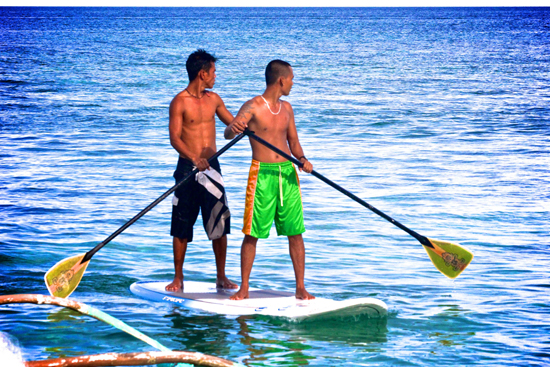 Stand Up Paddle Tour
Stand up paddle has become one of the most in-demand activities to include in a package to Boracay from Singapore. Using a surfboard, you need to paddle while standing on the board to explore the azure waters. It's a perfect activity to those who want to have a "me time" while enjoying the stunning views. You will surely fall in love with nature's wonder while paddling around. This activity is likewise perfect for couples or with your best friend.
Tornado Jet Boat
Have you heard about the tornado jet boat? If not, then it is a must-try activity when in Boracay. Tourists who love the banana boat ride will undeniably love this ride too. It won't be called tornado jet boat if it can't give total satisfaction and service. Enjoy the extreme water ride and feel the adrenaline rush with this super-fast jet boat that will twirl you around 360 degrees. Experience the incredible waves of Boracay by riding this jet boat with your friends. Don't forget to hold on tight to avoid being thrown out of the boat. Can you handle this?
Windsurfing And Kitesurfing
Do you love to ride the swells? Then windsurfing and kitesurfing are ideal activities for you when you go to Boracay Island. Since this activity relies much on the wind and wave conditions, it is best to schedule your visit between the months of December to February. During these months, the weather condition should be fine and will allow you to have a great experience on the water. You don't need to be a professional surfer to try this exciting activity. You can find kitesurfing and windsurfing lessons held on the shores of Station 2 to help you get started. Extreme adventure lovers will surely want to include windsurfing or kitesurfing or both in their package to .