Cruises
The Philosophy of Prime Cruise Asia:
To provide Personalized Service with an attitude of attentiveness but never intrusive service backed by the knowledge and experience of cruise consultant
By providing personal service and focusing on Customer Care, Prime Cruise Asia is strengthening its position as a major player in the cruise industry in Singapore and the region.

Brief History
The history of Prime Cruise dates back to 1990 when we took the important step in chartering the stately QUEEN ELIZABETH 2. We were granted marketing rights for Singapore, Malaysia, Indonesia and Hong Kong. During the charter, we brought 600 passengers from Singapore and Malaysia alone, a performance not easily matched. This appointment is indeed a clear endorsement of Prime Cruise's reputation and credibility, bearing testimony to our established track record.
To date, Prime Cruise Asia – a wholly owned subsidiary of Prime International (S) Pte Ltd has established strong partnership with some of the World's Best Cruise Lines.
Being a Cruise-only Specialist Agent, we represent General Sales Agent for all the suite ultra-luxury SEABOURN fleet of luxurious ships, the six star luxury CRYSTAL Cruises hailed as the World's Best Large Ship by Conde Nast Traveler Magazine for the last 21 years, Preferred Sales Agent for Cunard Line who owns the magnificent QUEEN MARY 2 - the largest Ocean Liner in the world, PSA for World Best Small Ship Cruise Line – Intimate Italian Cruising – SILVERSEA and The Most Luxurious all inclusive – REGENT SEVEN SEAS CRUISES, Best Value in upscale cruising – OCEANIA CRUISES, HOLLAND AMERICA LINE, hold strong affiliation with other cruise liners like Princess Cruises, Celebrity Cruises and Norwegian Cruise Line.
Service Overview
Superior and Personalized Service is our Primary Product. We believe in providing high quality service and focusing on customer care to maximize customer satisfaction.
Prime Cruise Asia is a one-stop cruise travel solution centre with an experienced team to help you in planning your lifetime vacation or your corporate events on sea.
International &
General Sales Agent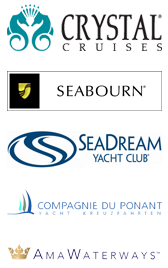 Prefered Sales Agent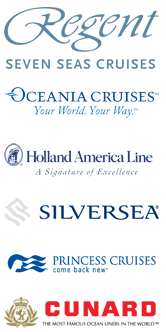 Want to know more
If you have any questions or would like to place a reservation, please contact us at:
Contact our Cruise Specialists
Address:
16 Raffles Quay #16-02
Hong Leong Building
Singapore 048581
Tel:
(65) 65073734/5/6/8/9
Email:
helena@primetravel.com.sg
Online Enquiry Form